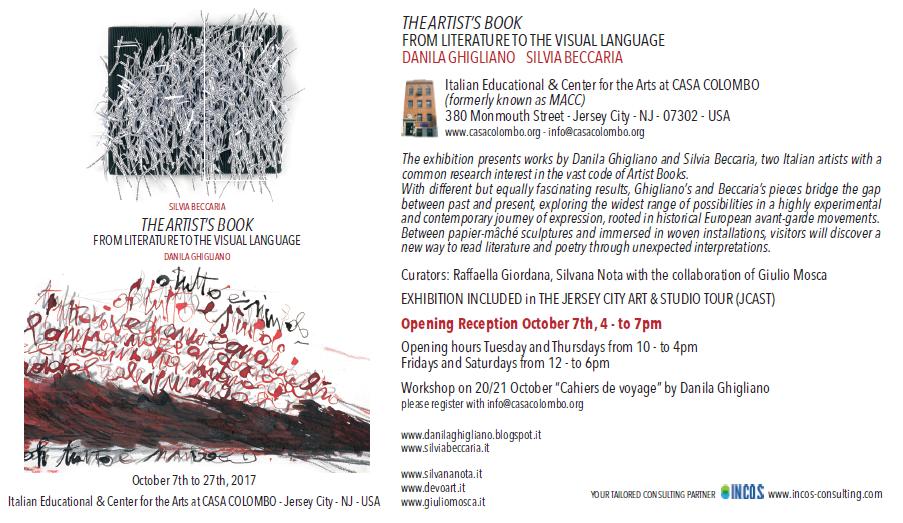 Posted on j F Y by silvana in Rassegna Stampa.

The Artist's Book. From literature to the visual language. Opere di Danila Ghigliano e Silvia Beccaria (co-curatrice con Raffale Giordana e il contributo di Giulio Mosca), Italian Educational & Center for the Arts at Casa Colombo – Jersey City – NJ – USA. Exbitition included in the Jersey City Art & Studio Tour (Jcast).

Continue Reading... No Comments.