Professional Profile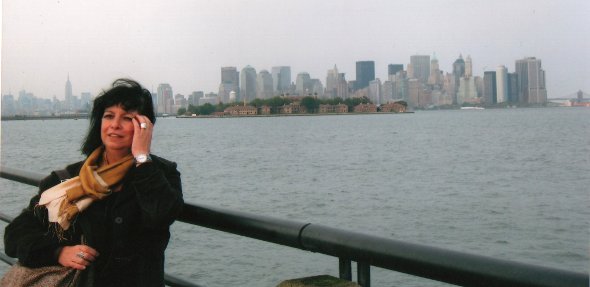 Silvana Nota was born in Turin, where she graduated with a BA in Humanities and a major in Modern Arts from the School of Humanities of the University of Turin. Since 1975 she has made tremendous contributions in the field of modern art working as a journalist, art critic and independent art curator.
In addition to being widely recognized for her skill in management of art exhibits, catalogs and technical publications in the field of contemporary art, she is also sought after by public and private organizations for her consulting expertise in the planning and execution of artistic and cultural projects, including feasibility studies, as well as organizational communication plans to be carried out throughout the various phases of project development.
She also manages the training of specialized in-house personnel and serves as advisor to various experts involved in the workgroups.
Worthy of note is also Silvana's professional experience gathered from years of continuous collaboration with the Departments of Culture, public libraries and Cultural associations, as well as several years spent as a writer and journalist for cultural columns, and as media consultant working of the ministry of Tourism and Entertainment.
In more recent years, the accumulation and richness of these experiences has progressively lead her towards a path of experimental work in the areas of art exhibits, seminars and workshops and as she has matured into a well-recognized artistic trainer and mentor.
Silvana paid particular attention to research areas that were largely unknown in the world of contemporary art and dedicated much study to different trendy, intercultural and interdisciplinary disciplines.
She also sensed the time had come for communicating art and culture thru the contemporary media, interweaving new and innovative techniques of professional training for the artists. Silvana values research and views art as a free instrument of personal and social growth. In this contest she plans special events and art exhibits designed to allow the viewer to seek a common denominator across works of disparate nature and mediums.
Both artists and public are then able to take 'interactive walks' along paths where past meets present, and where art itself may create the dialogue between different places and cultures.
Following is a sample of few of the themes that Silvana has researched and brought under the spot light; re-discovery of manual skills in art, calligraphy and metropolitan writing; art wear, body architecture, book-art, ex libris, special graphics, artistic jewelry, shared art, shadow art, western art, new figurative techniques tied to traditional painting, and public art without boundaries.
One of her passions is Fiber Art, which she began to study and appreciate following her encounter with the international artist Martha Nieuwenhuijs, creator of the Biennale 'Trame d'autore', with its homonymous collection, a project sponsored and developed by the City of Chieri (TO) since 1997. Silvana's role was that of artistic director in charge of the project's development and execution. From this starting point, several additional initiatives started to take shape thereafter, such as "Monographic Fiber'' exhibits, the  "Textile graphic" collection, and the "Fiber fabrics", a vehicle to organize exhibitions and meetings, and finally the "Liaison " project, dedicated to collaboration and exchanges of the Collections with important Italian and international cultural institutions. Silvana was curator for the collection of contemporary art of the Civic Library A. Arduino of the City of Moncalieri (TO). This collection can be enjoyed throughout the library rooms as well as in the gardens and its focus is the merging of visual art and book reading.
Related to this project, are also her two exhibitions 'Atelier d'Artista' and 'Permanent Collection – a wealth for the City'.   In addition to writing for several newspapers, Silvana is responsible for the cultural column of the weekly newspaper "Wednesday". At the same time, working for the publishing house "Iniziative Editoriali" she created the project "Initiatives for Contemporary Art", dedicated to artists who use research to open up a new way of reading about culture. Deeply passionate about horses, she is devoted to the practice of riding – which is to her a relationship of mutual giving between humans and animals.
Becoming more and more sensitized towards the care and protection of nature, Silvana starts to dedicate her talents to exhibitions, events and meetings designed to raise awareness of various issues related to equine protection. Finding a common path both her passions, she then travelled extensively in the United States, visiting ranches and prairies in the Western States –  places far removed from any tourist destination – and living in close quarters with cowboys and ranchers while often encountering natural or 'spontaneous' artists.
She was then able to carry out in depth personal research on the theme of women artists who live and work in the ranches of these beautiful and vast lands.
In 2008 she started working with the Jersey City Museum, MACC (NJ – USA), on behalf of which she designed, alongside a team of experts, the contemporary art project "Inner Earth Project".
In 2010 she was invited, as curator for Italy, to take part in a European collaboration on textile design among France, England and Italy: the Trans-national, innovative new contemporary textiles and Sustainable Project "Hyabitacle" planned by the curator Charlie Arnold and by Anne Béchard – Léauté Université Jean Monnet Saint-Etienne (France). Translated by Isabella Vacca Arleri